Has your clutch started slipping, is making funny noises or is just not working as well as it has previously? You may need a clutch adjustment or your clutch may be starting to show signs of wear or failure and be coming due for replacement. Get your clutch checked out before you are left stranded on the side of the road!
One question that comes up regularly regarding vehicle clutches, is when do they need to be replaced? Read on for a few tips that should help you identify when your clutch needs to be repaired or replaced.
There are several indicators that your clutch needs maintenance:
Changing gears is difficult
Clutch pedal is stuck at floor
Clutch pedal does not engage clutch until almost all of the way at the top
A rattling or grinding sound when you change gears
You can rev the engine, but your car barely increases in speed
Engine revs climb or fall seemingly at random
The clutch may seem to 'slip' causing a loss of acceleration, or a complete loss of drive
A burning smell or unusual smells coming from the engine bay taking off
Soft clutch pedal
Some of these symptoms may not require a clutch replacement,  it might be something much more simple and cheap to fix!
If you'd like a more comprehensive assessment of your vehicle's clutch, trust your transmission experts here at Rowell & Searle Auto. We have experience with a wide range of vehicle types, from your daily driver to off-road 4×4's and commercial vans.
Our extensive experience in performing clutch and gearbox repairs on vehicles for countless vehicle owners and families has granted us a level of experience that means we're able to get work that would normally take other shops several days to complete done in a day or two.
With a wide range of parts and several trained, qualified and experienced technicians at you disposal, look no further than the gearbox technicians here at Rowell & Searle Auto for all your gearbox and clutch servicing needs. Call us on 8221 6694 or click here to contact us online!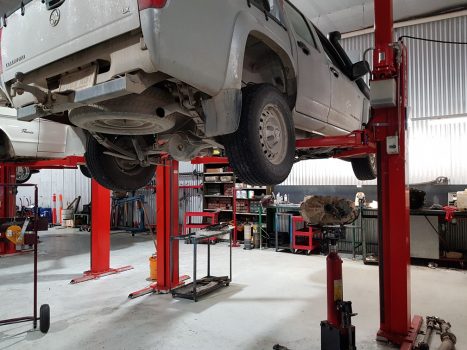 To learn more about how a clutch works and the parts involved – click here